P&A Tax Preparation, Accounting and CPA Services
About Our Company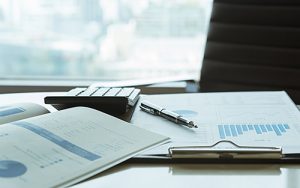 P&A Tax and Accounting has been serving clients from our Centerville, Ohio office for more than 20 years. Our professional staff of accountants have helped countless families and businesses with all of their financial needs including:
Income Tax Preparation
When it comes to getting the most from your tax return, you should put your trust in trained professionals, with the latest tax software and knowledge of all the federal and state tax regulations. Regardless of your tax bracket, P&A tax accountants can assist you with income tax preparation, and help to ensure that your tax returns (both state and federal) are filled out correctly and filed on time.
Don't put your trust into a stripped-down software package from a retail store. Those give you no more "personal" attention than the next person buying it. Learn about all that you could be missing out on by consulting one of our CPAs.
With our extensive knowledge of federal and Ohio tax laws, we are confident that your preparation and e-filing of tax forms will be quicker and completed without all the hassle. This means a quicker and more profitable tax refund – with less time and effort on your part than ever before!
Accounting & Bookkeeping Services
P&A accountants know that maintaining and organizing your expenditures can be a daunting task. Accounting outsourcing is a growing trend for both corporate and personal clients – taking the burden off of bookkeeping and handing it over to a trained accountant to keep your finances in order.
Utilizing one of P&A's accountants is like having your own CPA on staff. Your bookkeeping will be optimized and managed with a customized accounting system to take the hassle out of running your business or personal life.
Contact P&A Taxes, Accounting & CPA Services today by calling (937) 434-5055, or via e-mail…
Learn more about our Tax Preparation Services…
Professional Accounting and Bookkeeping Services…