Tax Preparation Services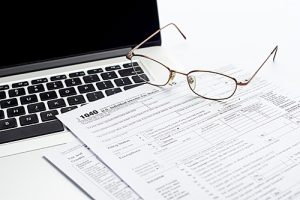 Attempting to prepare income taxes on your own can be a complex, frustrating, and confusing endeavor. You will likely spend hours upon hours trying to file your return – and even then, you can't be 100% confident that everything was inputted correctly. One mistake could end up costing you hundreds, even thousands, in back taxes. The certified public accountants at P&A Tax Preparation have years of experience in federal and Ohio tax laws – staying on top of annual changes that could result in a better tax refund for you or your company.
We work closely with our clients – tailoring a unique plan specific to your individual needs. Something out-of-the-box retail software cannot provide. Our team of professionals are always available to answer any questions and help ease the process of filing your income taxes. We strive to make the process as truly "hassle-free" as possible. Our accounting firm also makes use of totally "green" filing technology – offering IRS e-file service. By electronically filing your return, you will receive your tax refunds in the shortest amount of time possible.
Services Include:
Individual Income Taxes | Small Business Taxes | Partnership Taxes
Corporate Taxes | Estate Taxes | Gift Tax Returns
Not for Profit Business Taxes | Tax ID Number Applications | State Taxes
Prior Year Taxes | Amended Returns | Delinquent Returns
Corporate Bookkeeping | Personal Bookkeeping
Contact P&A Taxes, Accounting & CPA Services today by calling (937) 434-5055, or via e-mail…
Professional Accounting and Bookkeeping Services…