Accounting & Bookkeeping Services – CPA, CMA, CA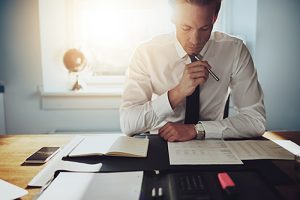 P&A Accounting offers a wide variety of accounting and bookkeeping services for both personal accounts, as well as corporate clients. Our certified accountants work closely with you to determine the strategy that is right for you – offering unmatched personal attention.
Outsourcing your accounting to P&A helps remove the burden of organizing and maintaining your financial affairs, allowing you to focus upon your personal or business goals instead. Accounting and bookkeeping services are affordable, practical and professional. Our CPAs make use of the latest accounting software to manage your accounts – which will also make the process of filing federal and state taxes much easier.
Take the hassle out of your personal or business accounting by allowing P&A Accountants to help manage your financial records. We offer a paper-free accounting solution for small businesses, corporations and even personal clients. Many of our services are listed below, but not limited to this set.
Services Include:
General Ledger Preparation | Corporate Bookkeeping | Personal Bookkeeping
Financial Statement Preparation | Accounting System Setup/Support | Employee Benefit
Profit-Sharing | Cash Flow Budgeting | Cash Flow Forecasting
Free Consultations | Individual Tax Preparation | Corporate Tax Preparation
Litigation Support
Contact P&A Taxes, Accounting & CPA Services today by calling (937) 434-5055, or via e-mail…
Professional Tax Preparation Services…